If we're being honest, most people who come to the Barn and Retreat Center and Boyds Mills aren't looking for "things to do" per se.  They usually have a pretty intense focus: they're on a personal retreat to meet a deadline, with a small group to work or spend time together, or with a large group at a workshop, meeting, or special retreat.
But there is beauty all around our property.  We're tucked away in the scenic Upper Delaware River Valley, in the Pocono Mountains foothills. We're surrounded by a 1,300-acre forest, situated just a stone's throw from Calkins Creek.
Boyds Mills is just a short drive from Honesdale, PA, Narrowsburg, NY, Bethel, NY, and Calicoon, NY, and a couple of hours from both New York City and Philadelphia. Here you'll find cabins nestled among the trees, a Lodge at the top of a small hill, and a beautifully restored modern Barn space at the center of it all.
There's also plenty to experience locally within a short driving distance, including culinary and outdoor adventures.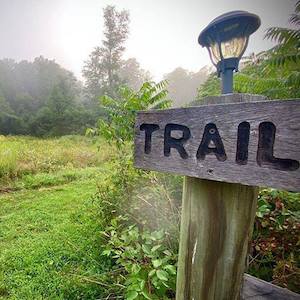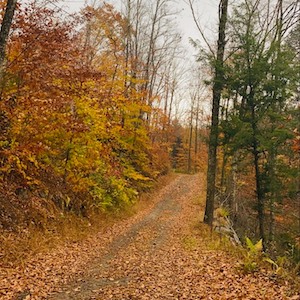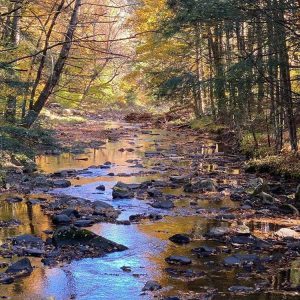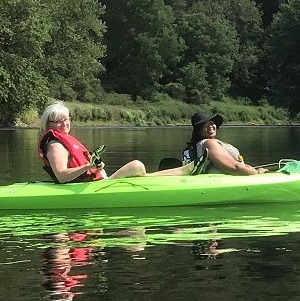 Immerse Yourself in Nature to Enhance Your Retreat
2.5 miles of hiking trails on woodsy terrain over 1,300 acres
Country roads for a leisurely walk or run
Picnic tables on the main lawn and brookside
Games and Gathering Spaces
Basketball court
Cornhole and wiffle ball games
Stone patio with fireplace
Local Adventures
Historic downtown Honesdale, PA (birthplace of the American railroad)
Narrowsburg, NY (Rich in history and arts, along the Delaware River)
Calicoon, NY
Calkins Creamery and Beach Lake Bakery (minutes from the property)
Irving Cliff Hiking
Lake Wallenpaupack (boating and other lake activities)
Lacawac Sanctuary
Dorflinger-Sudan Wildlife Sanctuary and Glass Museum
Prompton State Park
Varden Conservation Area