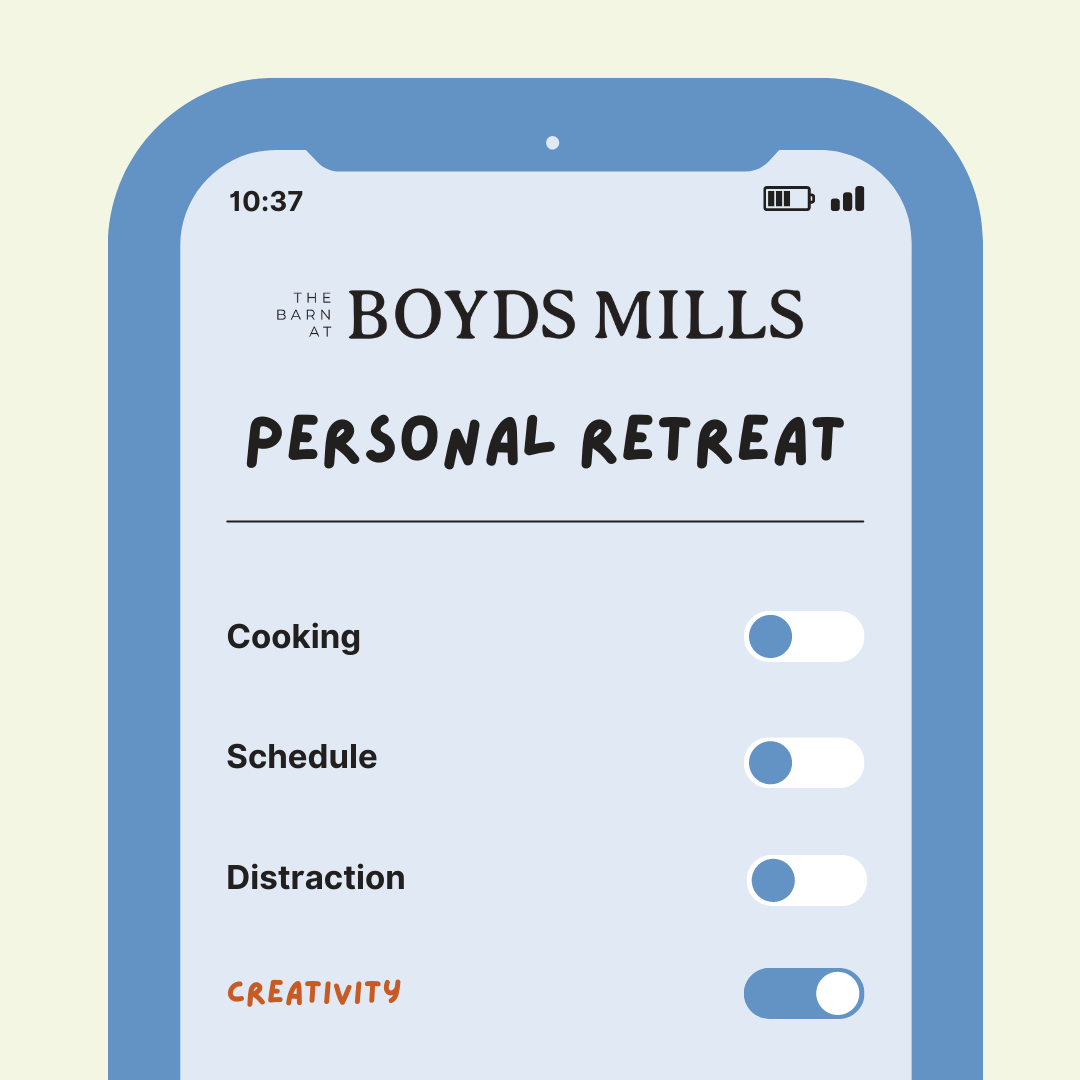 Confirm Availability and Book Now
If you're on a deadline and looking for a space to focus, you've found it. If you need a change of pace to spark creativity and passion, it's here.  If you need a break from distractions to reflect or get some work done, we can help.
A personal retreat at the Barn and Retreat Center at Boyds Mills will give you the time and space you need to accomplish your goals, whatever they may be.  Every accommodation option includes a personal workspace, and you'll find various spaces around the grounds to get work done or take a nature walk if you need a change of pace or some inspiration.
They're great for writers, business people, creatives, and anyone else who needs a focused yet relaxing retreat in a beautiful setting that's still close to Northeastern US cities.
Looking for retreats and workshops with schedules, lectures, and feedback?
See online and in-person workshop options for children's authors and illustrators with the Highlights Foundation.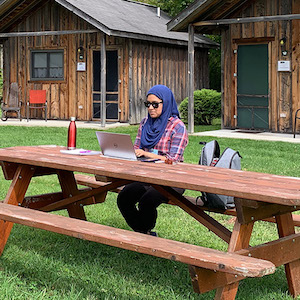 "Hard to put into words but the whole experience was magical. Being in a nurturing bubble, totally immersed in writing was amazing. No newspapers, no TV, no laundry to do or meals to cook, just writing."All meals and food are included.  You can choose to eat in a group setting if others are on the property, or you can take your meals back to your room.
You can also bring colleagues, friends, or family members to retreat with you.  Some rooms can accommodate more than one person for sleeping, or we can work with you to situate your accommodations close together.  Groups of 4+ can schedule a small group retreat, and groups of 10+ can schedule a large group retreat.
Personal Retreat Scheduling
3+ day personal retreats are available starting at $500 all inclusive.
Space is generally available now through Fall 2021.  Please note your desired arrival/departure days in the comments when registering (or contact us).  We will check availability, do our best to accommodate, and get back to you right away.
Minimum stay is 3 nights at $500; each additional night is $150.
A 7-night stay is available for $1,000 (a savings of $100).
Meal service begins with dinner on your arrival day, and ends with lunch on your departure day.
If' you'd like details for a group of personal retreaters, please contact us and we'll be happy to help.
Confirm Availability and Book Now
See our COVID-19 policies (including our refund policy) here.