Welcome Home, Highlights Foundation Community!
Meals Included
Lodging Included
Shuttle Service Available
Parking On-SiteIf you've never attended a Highlights Foundation workshop or retreated with us before, you may have some questions about logistics.  How do you get here?  What are the rooms and cabins like?  What's nearby?  Is it really as magical as everyone says it is?
This website can help provide information, and give you an idea of what it's like to stay with us.
You can also contact the Highlights Foundation staff at any time to ask questions, make arrangements, and more.  We're happy to help!


While the Barn and Retreat Center at Boyds Mills is worlds away from everyday life, we're tucked in the Poconos mountains of Pennsylvania, only a short drive away from NYC, Philadelphia, and other northeastern cities.  We've got plenty of transportation options to help you get here easily, including via car, bus, train, and plane.
Our surroundings are really pretty magical.  This virtual tour gives you a good idea of what the grounds look like.  Then, find more information about specific areas below.
Learn About Our Covid Policies and Procedures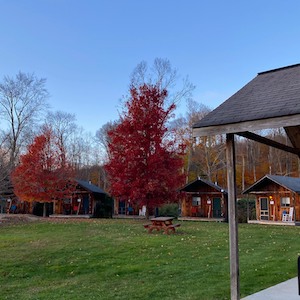 Our private cabins, hotel-style lodge, and farmhouse have modern amenities and the comforts of home.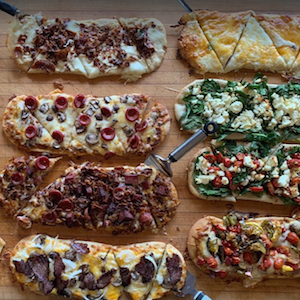 Farm-fresh meals are served three times a day, with snacks and refreshments all included.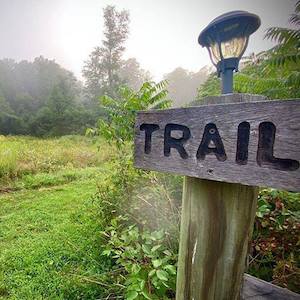 Here are tips for traveling to our facility, including via car, bus, train, and plane.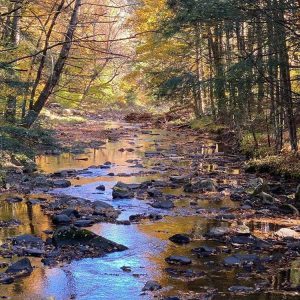 Here are things to do on our property and beyond when you visit.
From the Highlights Foundation Community
Our community is one of the best parts of being on campus.  Here are some tips and advice from fellow authors and illustrators to make the most of your visit.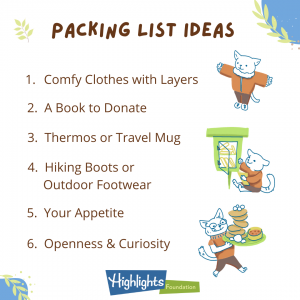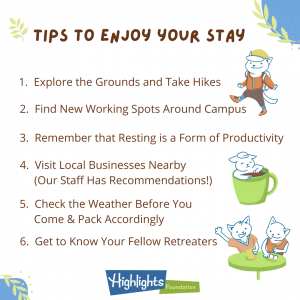 Resources to Prepare for Your Arrival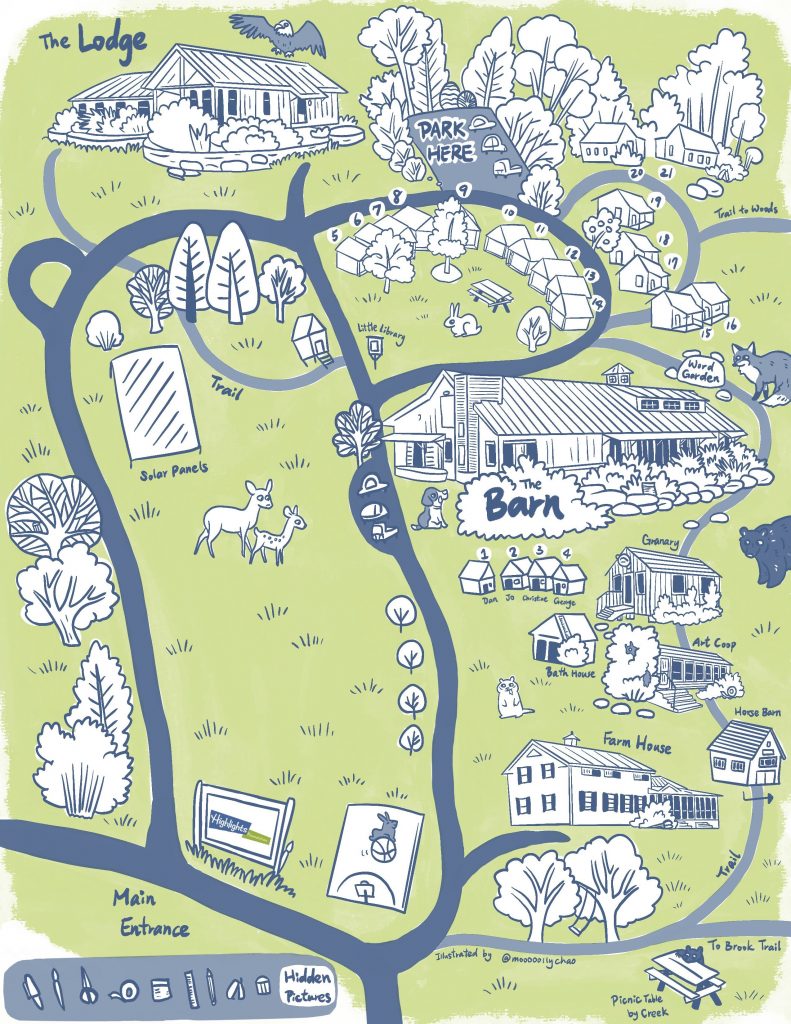 We can't wait to see you soon!
Go Back to the Highlights Foundation Website